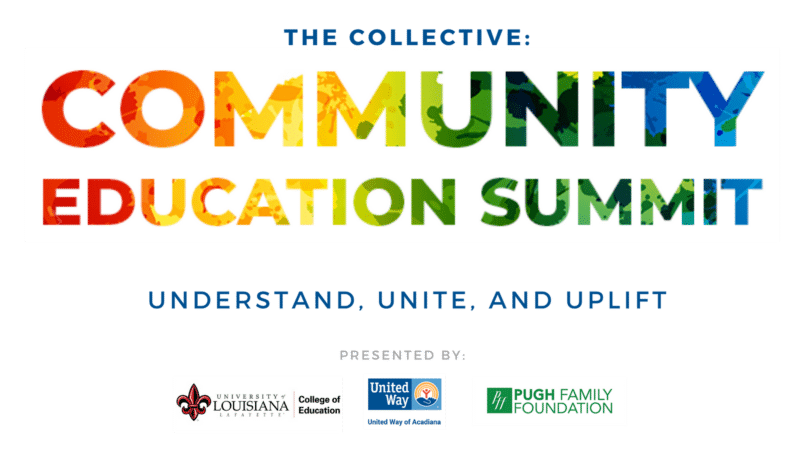 Thank you to everyone who joined us to discuss education in our region.
Morgan Mercado, 2022 Teacher Awards Finalist and panelist at this event, said, "For one of the first times, I feel change is possible. People were talking, and people were listening. It was an accurate picture of what can happen when the community and educators come together to propose solutions. I was honored to sit by my new friend Charity Hilton Turpeau and my old friend George Lafleur and feel we spoke our truth."
This week is just the beginning of the conversation around improving education in our community. We will continue holding discussions and working with local stakeholders to make a difference.
The purpose of this initial summit is to provide a platform and shared space for refining understanding, unifying action plans, and uplifting teacher voice on improving education.
Understand. Gain a broader understanding of education in our community by hearing from leaders and educators to learn about current data, promising best practices, and current challenges in our region's school systems.
Unite. Network diverse perspectives and talents of our region's excellent educators and invested community members for innovative partnerships for educational improvements.
Uplift. Hear from teachers sharing potential solutions for educational issues and commit to at least one educator-endorsed action item to actively pursue, and share progress to broaden awareness and excitement for communities working toward sustainable education improvement.
"Now is the time for bold and transformative leadership in education, and we need all our community partners to work together to attract and retain the talented workforce we need to help us reach critical long-term goals" -Nick Pugh, co-founder of the Pugh Family Foundation.