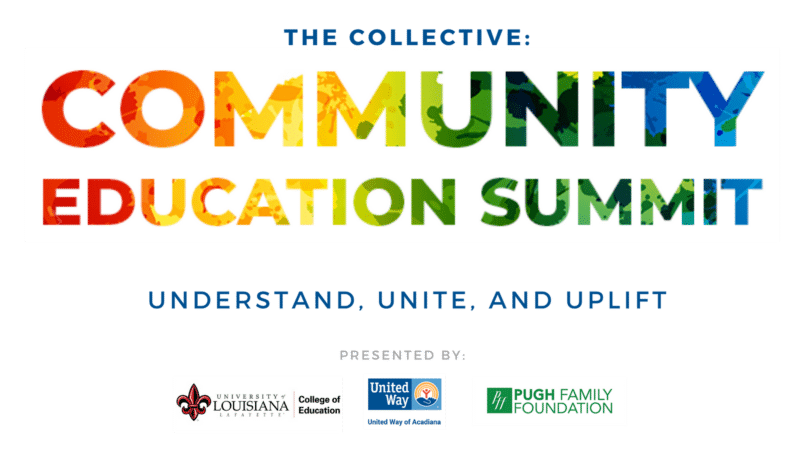 The purpose of this initial summit is to provide a platform and shared space for refining understanding, unifying action plans, and uplifting teacher voice on improving education.
Understand. Gain a broader understanding of education in our community by hearing from leaders and educators to learn about current data, promising best practices, and current challenges in our region's school systems.
Unite. Network diverse perspectives and talents of our region's excellent educators and invested community members for innovative partnerships for educational improvements.
Uplift. Hear from teachers sharing potential solutions for educational issues and commit to at least one educator-endorsed action item to actively pursue, and share progress to broaden awareness and excitement for communities working toward sustainable education improvement.
On Thursday, March 17, starting at 1:30 PM, we are hosting a summit that will focus on engaging in collaborative conversations about our region's education system.
Stay tuned for additional event and registration information. Interested partners are encouraged to email carlee@unitedwayofacadiana.org.