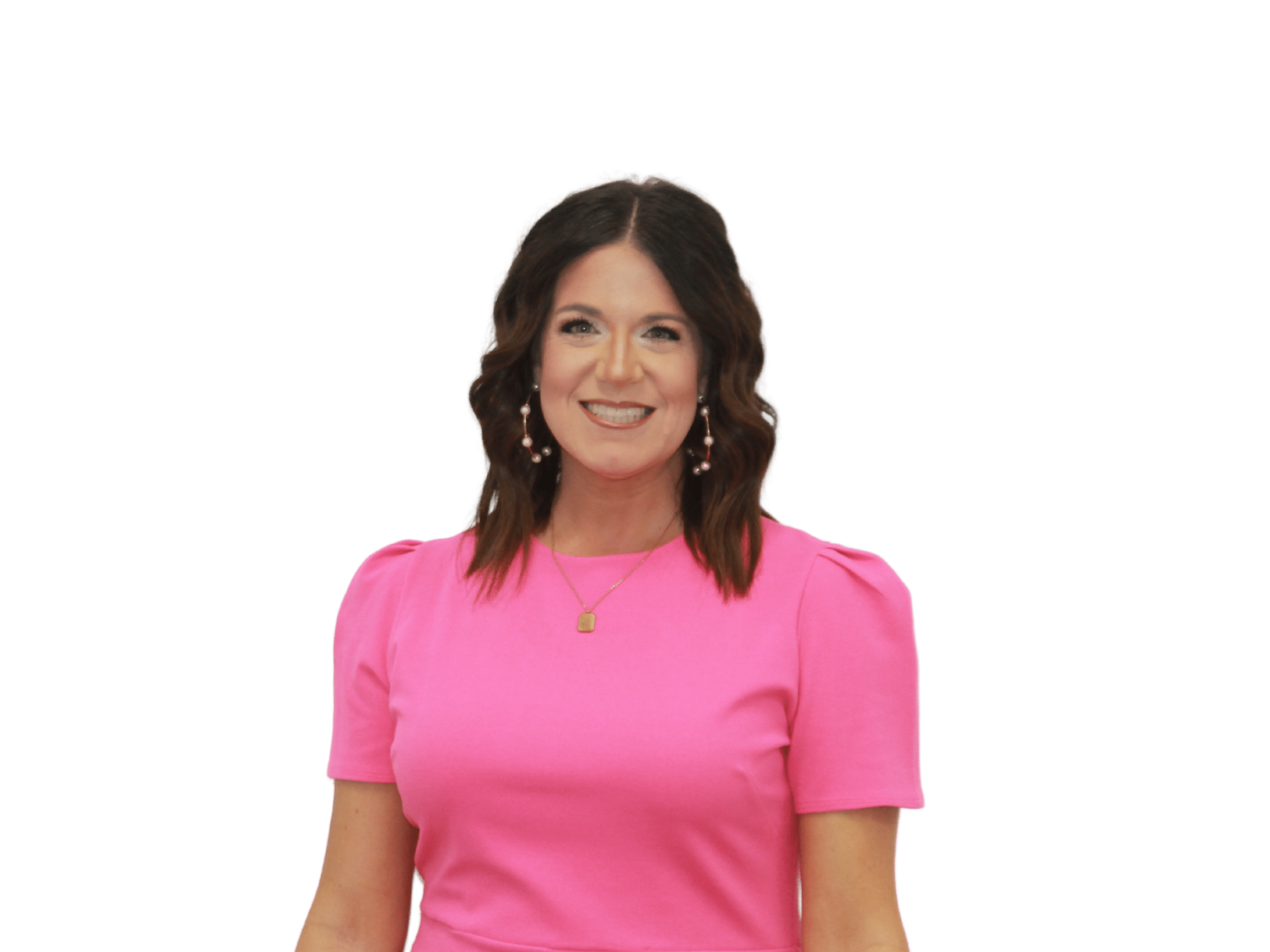 Andrea Hardy, Martial Billeaud Elementary School
Andrea Hardy is a second grade teacher at Martial Billeaud Elementary.  She is married to her husband, Patrick Hardy, and between the two of them they have three beautiful children: Laura Grace Hardy is 19 years old and is in her second semester of her freshman year at LSU. Conner Crowley is 17 years old and is a senior at St. Thomas more and will begin flight school in Conroe, Texas in the fall. Emma Hardy is 16 years old and a junior at St.  Thomas More.  Mrs. Hardy is an educator, who is not only passionate about her students' academic education, but also their well-being. She prides herself on focusing on the whole child, which encompasses being knowledgeable in her constant area, as well as forming personal relationships with her students. She begins every academic year by carefully creating a "family" environment in her classroom. She is able to cultivate this family environment by intentionally forming individual relationships with each student early in the school year. The students feel I know that they are truly loved and cared for by their teacher, and this forms a trust and bond that lasts beyond the academic year. As the weeks go by Mrs. Hardy is always amazed at how that trust and bond starts to form between the students as well. Mrs. Hardy has even experienced having the most guarded students let their guard down, just knowing that they are loved and wanted in her classroom. 
Mrs. Hardy was born and raised in Lafayette, Louisiana. She attended Our Lady of Fatima, St. Thomas, More, and UL Lafayette. Mrs. Hardy graduated from ULL with a degree in general studies and went back to earn her certification in elementary education. While working on her certification, Mrs. Hardy worked as a tutor at Plantation elementary (now Middlebrook). As she neared the completion of her certification, she began working as a second grade teacher in Iberia parish. While there she taught second grade for four years and third grade for one year. Mrs. Hardy began working at Martial Billeaud Elementary, teaching second grade, in the fall of 2019 where she still teaches today. 
In the summer of 2020 Mrs. Hardy was asked by her principal to become a mentor teacher for students at ULL who are finishing their schooling in education. She graciously accepted and has loved being able to share her love of teaching with these new educators.  The girls that she has mentored have become family to her and she is so grateful to have been able to play a small part in their successes.   
Mrs. Hardy has always felt welcomed and loved by her administration and fellow teachers at MBE. She has made it her mission to always share that welcoming feeling to every student she comes in contact with. Every morning you will find her outside greeting all students as they arrive on campus.  The students at MBE are no stranger to miss Hardy's bubbly personality and positive attitude.  She loves being able to start her day high five-ing, hugging, and dancing with the students at MBE.  
In April 2021, Mrs. Hardy's husband was diagnosed with a malignant brain tumor. Immediately her school family surrounded her with all of the love and support that she needed. It was through that love and support as well as Her faith in God that helped her stay strong for her family in such a trying time.  Mrs. Hardy's students recognize daily that she is and will always be there for them in any way that they need. She hopes they also realize that they have done more for her than she feels she could ever do for them.  They have helped carry her heavy heart in the hardest of days. Mrs. Hardy's husband's brain tumor returned this past December, and she was unable to be with him for four weeks while he received treatment at MD Anderson in Houston. Being with her students and her school family is what got her through another trying time. MBE will never know how grateful she is to them.  
Mrs. Hardy's Mission Statement: 
My mission, as a teacher, is to motivate, inspire, encourage, and support students by providing a safe, secure, and loving environment so that they can grow socially, emotionally, and cognitively.