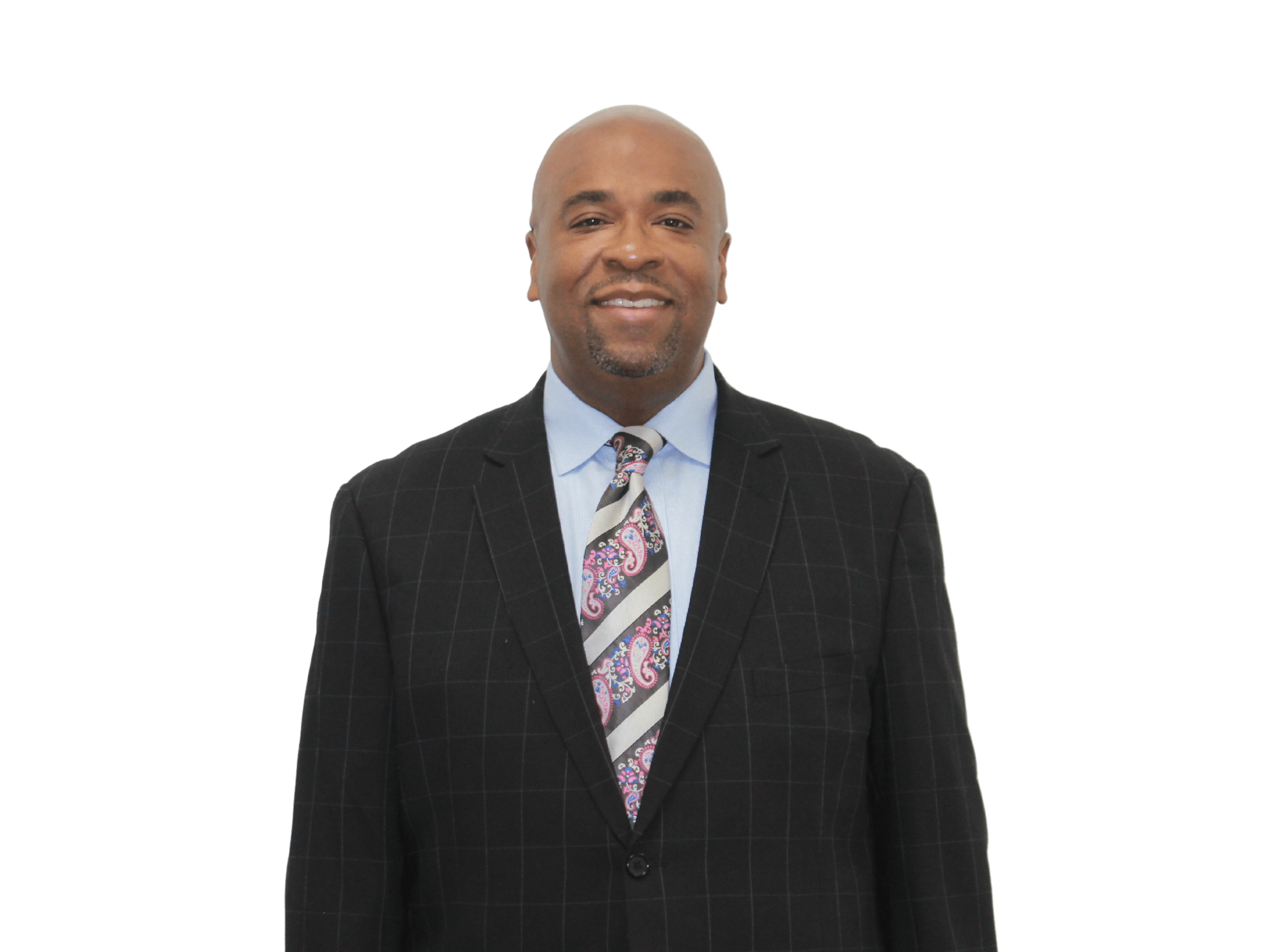 Dr. Rendell James, Paul Breaux Middle School
Dr. Rendell Anthony James, a native of Sunset, Louisiana, has fourteen years of teaching experience at the middle school, high school, and collegiate levels. Rendell has also served for over thirty years as a church musician. He began playing piano and singing at the age of five years old.  
Rendell earned the Bachelor of Music Education degree, graduating summa cum laude, from Loyola University New Orleans. He then graduated with honors from Louisiana State University with a Master of Music degree with an emphasis in choral conducting. Rendell graduated with highest distinction from New Orleans Baptist Theological Seminary earning the Doctor of Musical Arts degree with concentrations in choral conducting and sacred music.  
Dr. James is thankful to his mentors which include Mrs. Lorna O'Connor, elementary school piano teacher, the late Mr. Dwight Hebert, elementary school choir director, the late Mr. Philip Frohnmayer of Loyola University New Orleans for voice, Dr. William Horne of Loyola University New Orleans for music theory and ear training, and Dr. Gregory Woodward of New Orleans Baptist Theological Seminary for choral conducting and music education. These influential teachers helped to refine Rendell's performance and pedagogical skills.  
Dr. James currently serves in his third year as Director of Choral Activities at Paul Breaux Middle School. Rendell also serves as Director of Music Ministry at St. Peter Roman Catholic Church in Carencro, Louisiana, where he is organist, pianist, cantor, and adult choir director. In both classroom instruction and music ministry, Dr. James incorporates solo vocal and choral singing skills; conducting techniques; teaching methods; and keyboard abilities to teach singers.  
Rendell resurrected the choral program at Paul Breaux Middle School during the initial months of the COVID-19 pandemic. In the fall of the present school year, ten of Dr. James' students successfully auditioned and were accepted into the Louisiana division of the American Choral Directors Association's all-state honor choirs. In November, twenty-one of his students earned superior ratings for the Louisiana Music Educators Association's solo and small ensemble festival. In February, ten of Dr. James' students participated in the Lafayette Vocal Music Teachers Association's honor choir rehearsals and performance. Under Dr. James' tutelage, during the 2021-2022 school year, the Paul Breaux Middle School Treble Choir earned a sweepstakes trophy garnering superior ratings in on stage performance and sight-reading.  
The accolades awarded to the Paul Breaux Middle School choral music students provide a comprehensive sense of accomplishment amid the daily challenges in their personal lives and academic pursuits. Dr. James witnesses the positive attitudes and compliant behaviors which affirm a level of maturity in his students' commitment to strive for superiority in music performance.  
As Director of Choral Activities at Paul Breaux Middle School, Dr. James makes it a priority to expose his students to great composers such as George Frederic Handel, Johann Sebastian Bach, and Wolfgang Amadeus Mozart, and arrangers of Negro spirituals by Harry Thacker Burleigh, Moses Hogan, and Rolo Dilworth. Recent performances of solo vocal and choral works by Paul Breaux Middle School students by these composers and arrangers will help to develop trailblazers for classical music.  
Dr. James credits his success as an educator to God and His graces. He attributes his work ethic to his late parents, Paul and Joyce James, who instilled the qualities of hard work, perseverance, and a faith rooted in God. Rendell comes from a long lineage of educators including his late parents. Many of his aunts, uncles, and cousins also served in the teaching profession. Consequently, the need to help enlighten young people seems deeply rooted in his DNA.  
Rendell's professional organizations and affiliations include Phi Eta Sigma Honor Society, Alpha Sigma Nu Jesuit National Honor Society, National Association for Music Education, Louisiana Music Educators Association, American Choral Directors Association, National Collegiate Choral Organization, and National Association of Pastoral Musicians.  
Dr. James is indebted to the United Way of Acadiana, Love Our Schools, other sponsors, parents, and colleagues. Most importantly, Rendell is grateful to his students for teaching him the virtue of patience, for providing the opportunity to develop a compassionate and generous spirit, and for sharing in the joyful collaboration of making music daily.