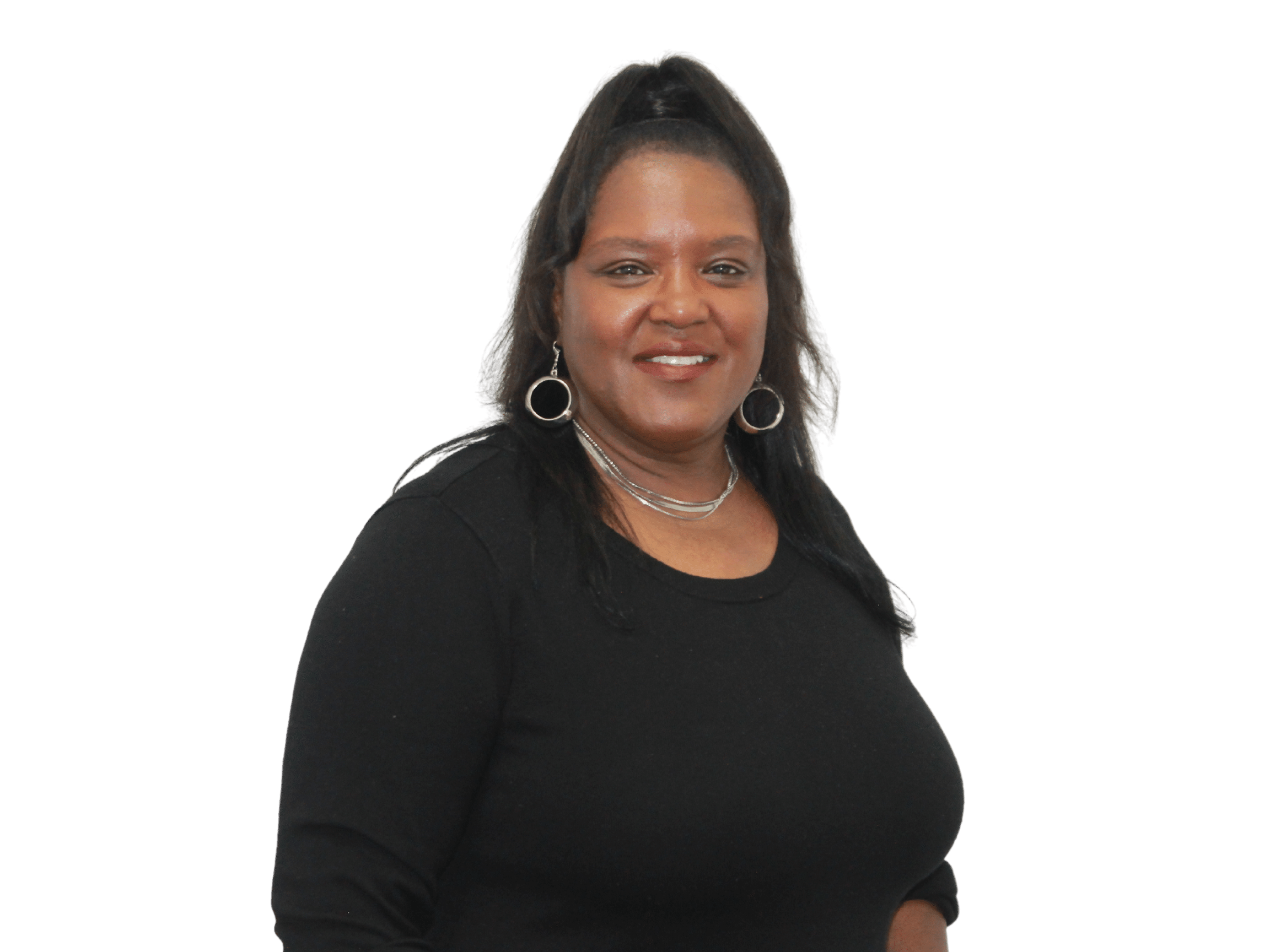 Frances Rami, Westside Elementary School
Ms. Frances Rami is a native of Opelousas, Louisiana. She is one of thirteen siblings to the late Clifton and Mable Rami. She lost her father at the early age of three and just recently lost her mother a few months ago. Her mother cared for thirteen children as a single parent. One of the best lessons learned from her mother was to love God and others. This statement clearly explains how she can easily love children and teach them. 
She credits her success to God, her mother, and her first grade teacher, Mrs. Elnora Matthews. In regard to education, Mrs. Matthews demonstrated early on how students should be treated with respect and dignity, regardless of their age. Rami personally knows what it is like to be disrespected as a student. What carried her throughout the day was that she was going home to a loving and safe environment. Every child doesn't have that option. So, she tries to make school a safe and happy place. The gentle vocal tones of both her mother and Mrs. Matthews were kind, soft, and nurturing. It is her utmost goal to provide the same for every child's life she touches. Her career as an educator is nothing short of a love story. So here is her story: 
How far would you go to get an education? For Frances Rami, it started at age 6, when she had to walk a mile to get to the bus stop, whether she had to deal with rain, heat from the sun, frigid cold, icy weather, or beautifully balmy days. Her mother watched Rami and brothers as they left for school. She would look back every few steps to see if her mother was still watching her to make sure she was safe. She didn't want to leave Mother, but Mrs. Elnora Matthews, a loving, caring, First Grade teacher, awaited her at school.  Mrs. Elnora Matthews made the difference in her young world, next to her mother. Mrs. Matthews always greeted her with a close, tight hug, and a loving, warm smile. She felt safe, loved, accepted, and welcomed. When the school day came to an end, Mrs. Matthews walked her to the bus and watched until the school bus was out of sight just as my Mother did each morning.  Mrs. Matthews constantly reminded her, "Frances, there's a special place in the world for you to make a difference!"  Rami remembers how Mrs. Matthews held and guided her hand, as she began learning to write. She encouraged and stirred confidence in Rami to higher and higher heights.  As a result, when the special needs student in the class needed help, Rami was able to help him.  His wondrous smile and shy, "thank you," let her know she was indeed a good teacher too! She still smiles as she reminisces about playing school at home and pretending to be Mrs. Matthews!  She would certainly be Rami's choice for "Teacher of the Year!"  The seeds Mrs. Matthews sowed into her life have helped me become the teacher that she is today. She began her career journey attending Southern University in Baton Rouge, Louisiana, majoring in Broadcasting.  A far cry from her true calling, Teaching–which her mother kept encouraging her to accept!  
     It took an unplanned, accidental visit with Rami's high school principal to get her on the right "track."  He needed an emergency substitute teacher right away because one of the teachers left for lunch and never returned.  She volunteered to help out, thinking it would be for a few days. To her utter surprise, she discovered a class of visually impaired students and an aide. Rami rolled up her sleeves and "dove" right in!  She truly wanted to be their teacher.  She quickly and adeptly learned Braille on her own with the help of one of the students. She wanted to be able to communicate with her new learners.  The summer session at the University of New Orleans had one "Frances Rami" registered as a student learning Braille and other related subjects. Now, she finds herself engaged in a career that challenges and inspires her to be devoted to impacting future leaders. There's a joy she feels when her students grow and change right before her eyes. Although the efforts she made were very demanding, the rewards were priceless.   
    Currently, she teaches Kindergarten, ESL. She loves those children as though they're her very own. At the end of the day, they sound like the Waltons. As they're leaving for the day, they're yelling down the hallway, 'Bye Ms. Rami, I love you. See you tomorrow."  She replies, "I love you more." That is why she can easily wake up at four o'clock every morning because she can't wait to see their little faces. 
      In closing, on February 16, 2023, Rami wishes that her mom, Mable Rami, and Mrs. Matthews, her first grade teacher, could've been there when it was announced that she was a finalist for the United Way Teacher Award. She would've given anything to hear them say, "Congratulations! You made a difference in someone's life, but most importantly, you gave a child a chance."  As a child, Rami would stare at the television set, watching the actors and actresses receive awards for their hard work and dedication to their craft or even stare at a beautiful woman being crowned Miss America. The joy they felt and the tears that were displayed explain how she felt on that day. She's earned her Oscar! So, to you Mom, Rami thanks you for showing her love as a child, challenging her and encouraging her to become a teacher. Now, she has the opportunity to give the very same to children, especially love! To you, Mrs. Matthews, she says thank you. Every day you're in the classroom because Rami became YOU!