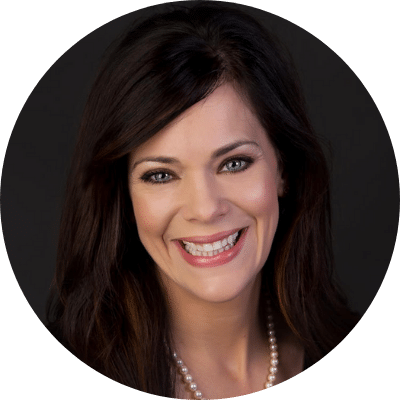 Jennifer Angelle
Jennifer Picard Angelle was born and raised in Breaux Bridge, Louisiana. She is a graduate of LSU – Baton Rouge with a Bachelor of Science in Education and earned her Master of Business Administration from the University of Louisiana. She is a proud graduate of CABL Leadership Louisiana Class of 2014.
Jennifer is a co-owner of numerous business ventures where she applies her management and marketing skills including Angelle Architects, Angelle Partners, JP Angelle Consulting, and Suite Olive Cottages. In 2018, she purchased a mission-based company, Hugs from Heaven, to share her Catholic faith and because she believed the world could use more hugs! She has expanded the company to twenty-four (24) U.S. states and donated many "hugs" while traveling to the three continents of Asia, Africa, and Europe. Her most recent business venture is Angel Publishing, another mission-based effort launched in Spring 2021, to produce an album and a musical with local artists that highlight the Catholic faith and Cajun culture while benefiting Louisiana charities. Before going into private business, Jennifer was employed as the Tourism Director for the City of Breaux Bridge and the Executive Director of Breaux Bridge Area Chamber of Commerce.
Throughout the years, Jennifer has donated her time to various community causes, faith-based efforts, and state-wide political campaigns. She is currently serving as Vice-Chairman of the Board of Directors of the Teche Center for the Arts, and as their fundraising chairperson for the last 5 years, Jennifer has helped to raise over $350,000 to purchase, renovate and operate TCA's new cultural/art center in historic downtown Breaux Bridge. She is currently serving as a Board of Director for One Acadiana that represents businesses and individuals throughout a nine-parish south Louisiana region; she serves as a Board of Director on St. Thomas More Catholic School Parent Teacher Organization; and an Advisory Board Member for the Aquinas Institute for Theology and Catholic Studies. In 2010, Jennifer self-published a 200-page cookbook, The Angelle Family Cookbook: Traditions and Feasts in which net proceeds are donated to a St. Bernard School Foundation with the intention to provide student scholarship opportunities in Catholic education.
Jennifer has been married to Glenn E. Angelle for 21 years. She has three stepdaughters, one 16-year-old son, and two bonus grandkids with one on the way! She enjoys healthy living, community giving, learning about her faith, cheerleading the good in the world, hosting dinner parties with friends, and cultural and educational world traveling.