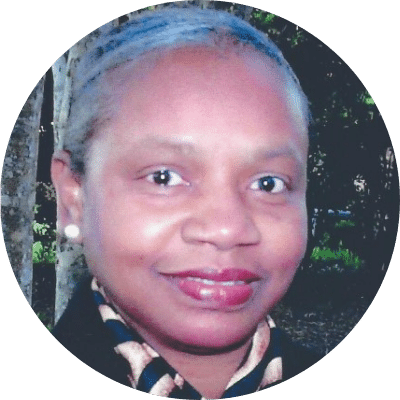 Judy Daniels, 2021 Trailblazer
Judy Watson Daniels is a native of Lafayette, LA. She attended Paul Breaux High School and later enrolled at UL-Lafayette (formerly USL) in 1968 where she graduated with a Bachelor's degree in Psychology and a Master's degree in Counseling in 1974. She began her professional career as a Program Facilitator for 'Project Improve' an educational program in Abbeville, LA that trained high school students to become tutors and mentors for at-risk elementary and middle school students in low-income areas.
After two years, she returned UL-Lafayette when she was hired as an Assistant Dean of Student Personnel and the first African-American administrator in that area of the university. She assisted in the day-to-day management of 11 Residence Halls, Greek housing, Freshmen Orientation, and Student Discipline cases.
Judy continued to pursue her professional counseling licensure goal and completed educational requirements at the University of New Orleans to become a Licensed Professional Counselor. Ultimately, she became an LPC Counselor Supervisor for master's level counseling student interns from LSU and Southern University in Baton Rouge. She was elected President of the Louisiana College Counseling Association and served on the Board for the Louisiana Counseling Association for four years.
In 2000, she left UL-Lafayette to accept the position of Dean of Students at Nicholls State University in Thibodaux, LA. Three years later, she was promoted to the position of Assistant to the Vice President for Student Affairs which expanded her responsibility for supervision and management of Campus Security/Parking, Residence Halls, Greek Life, Student Organizations & and Recreation, and Student Judicial Affairs.
After eight years at Nicholls, she was selected to fill the position of Vice Chancellor for Student Affairs & Enrollment Services at LSU-Eunice in 2008 where she also served on the Chancellor's Cabinet and helped to develop policies and practices intended to expand growth and diversity and promote overall student success.
Following her retirement from higher education in 2016, Judy became a founding member of Women of Wisdom (WOW) where she gives much of her time to focus on educational improvement and service to improve our community. She also serves as Treasurer in the National Association of University Women-Lafayette Chapter, the Louisiana Counseling Association, and volunteers at Immaculate Heart of Mary Church where she served as the IHM Parish Council Secretary. She has also been a volunteer with Red Cross. She enjoys the freedom that retirement brings which allows her to engage in a variety of community causes.
Judy is married to Ernest Daniels and they have 3 adult daughters, Camille, Erika, and Erin.