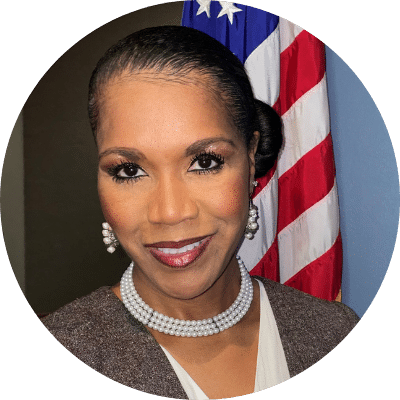 Veronica L. Williams
Veronica L. Williams was appointed Clerk of the Council in a Joint meeting of the Lafayette City Council and Lafayette Parish Council on January 7, 2020. She is the first person to serve in this position under this new form of government. Although the Executive Branch of Government remains a "Consolidated Government", the Legislative Branch, formerly a "Consolidated Council", was split into a City Council and a separate Parish Council.
Williams grew up in Rayne, LA, and moved to Lafayette to attend college. She has been employed by the Council Office for the past 28-plus years, starting her career with the Lafayette City Council. Following the consolidation of City and Parish Governments, she continued her employment with the Lafayette City-Parish Council Office and now serves the two Councils. Williams made history as the first in the state to serve two (2) Councils at the same time. Also, she is the first in the state to be appointed to serve in the capacity of Clerk of the Council for a separate City Council…a separate Parish Council…and a separate Consolidated Council.
In 2017, she earned the designation of Louisiana Certified Municipal Clerk through the Louisiana Municipal Clerks Association (LMCA) and also serves on the LMCA Statewide Executive Board, as the Public Relations Officer. She is now working to attain the designation of Master Municipal Clerk (MMC). She has already completed the first two levels towards her MMC.
Williams is a member of many organizations and enjoys volunteering for the community. She is an active member of Delta Sigma Theta Sorority, Incorporated. In her spare time, she enjoys hanging with family. She completed more than 30 half marathons at 13.1 miles in length and three (3) full marathons at 26.2 miles in length. Her consistent marathon training has afforded her the ability to cross the finish line in 28-plus states and five international locations. She now enjoys cycling and spinning as transitional sports.
Williams attained degrees from the University of Louisiana at Lafayette (then called the University of Southwestern Louisiana) and Southern University and A&M College in Baton Rouge, LA, holding a Master's Degree in Public Administration. She has two sons, Justin and Jalen.