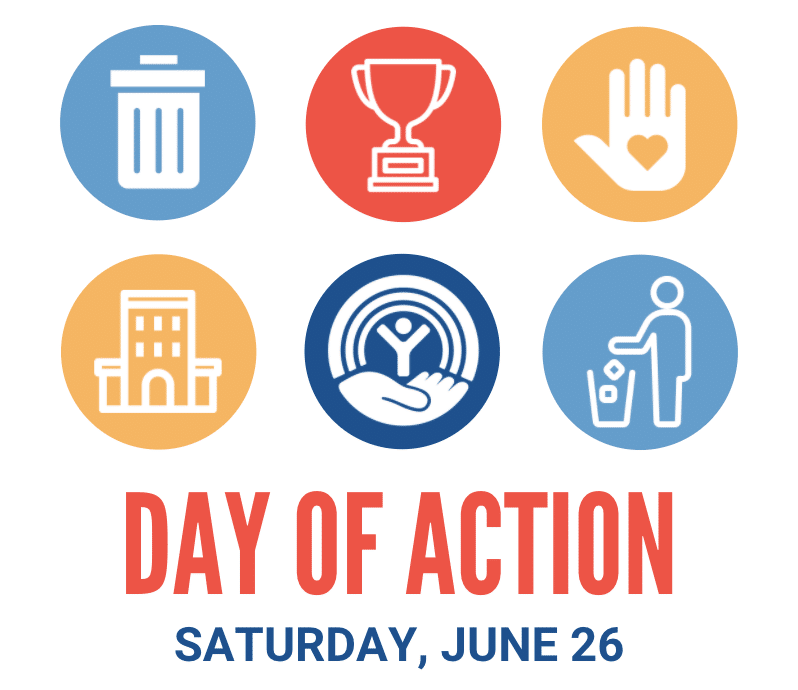 What: Day of Action
When: June 26 | 9:00 am – 1:00 pm
Why: United Way of Acadiana is partnering with Parish Proud to host a city-wide litter pickup – with a twist! Businesses and individuals will have the chance to compete within their respective groups to see who can pick up the most litter within a given time frame. Following the litter pickup, United Way of Acadiana will host a Trash Bash at its facility with food and an awards ceremony!
Timeline:
9:00 – 11:00 am – Litter pickup around your designated area
11:15 am – 1:00 pm – Trash Bash (food and awards)
Thank you to the Stuller Family Foundation for supporting our event through their annual grant selections. Learn more about the foundation here.
Another special thank you to Republic Services and Second Harvest for your support of this event.
Please contact Logan Hensgens Pearce at logan.pearce@unitedwayofacadiana.org with any questions.