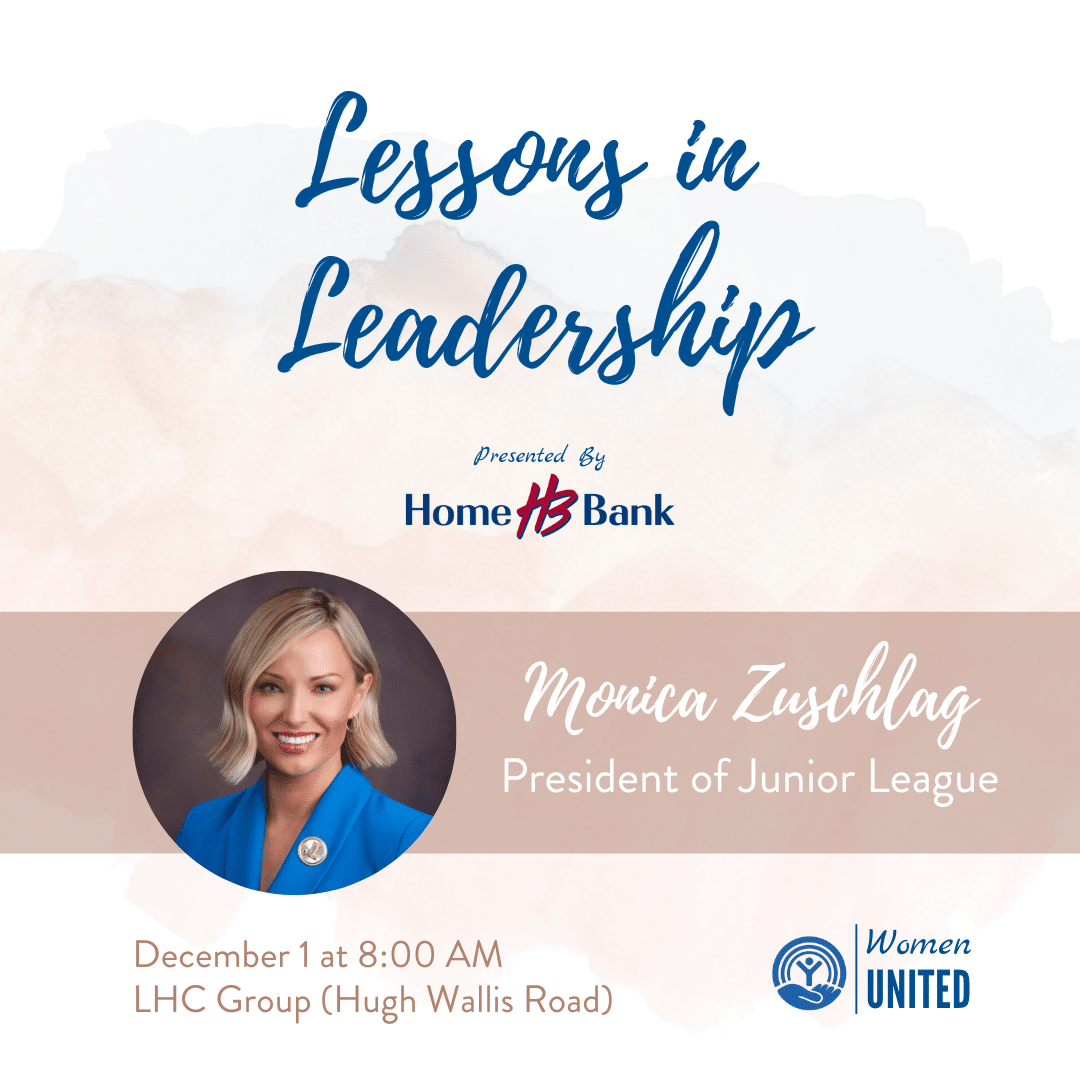 Women United invites you to attend the next Lessons in Leadership.
Monica Zuschlag, President of Junior League, will lead the morning with her presentation, Fundraising for Impact.
The event will be on Thursday, December 1st at 8:00 am at LHC Group on Hugh Wallis Road.
Thank you to Home Bank for their continued support of our Lessons in Leadership series.
Purchase your ticket today!