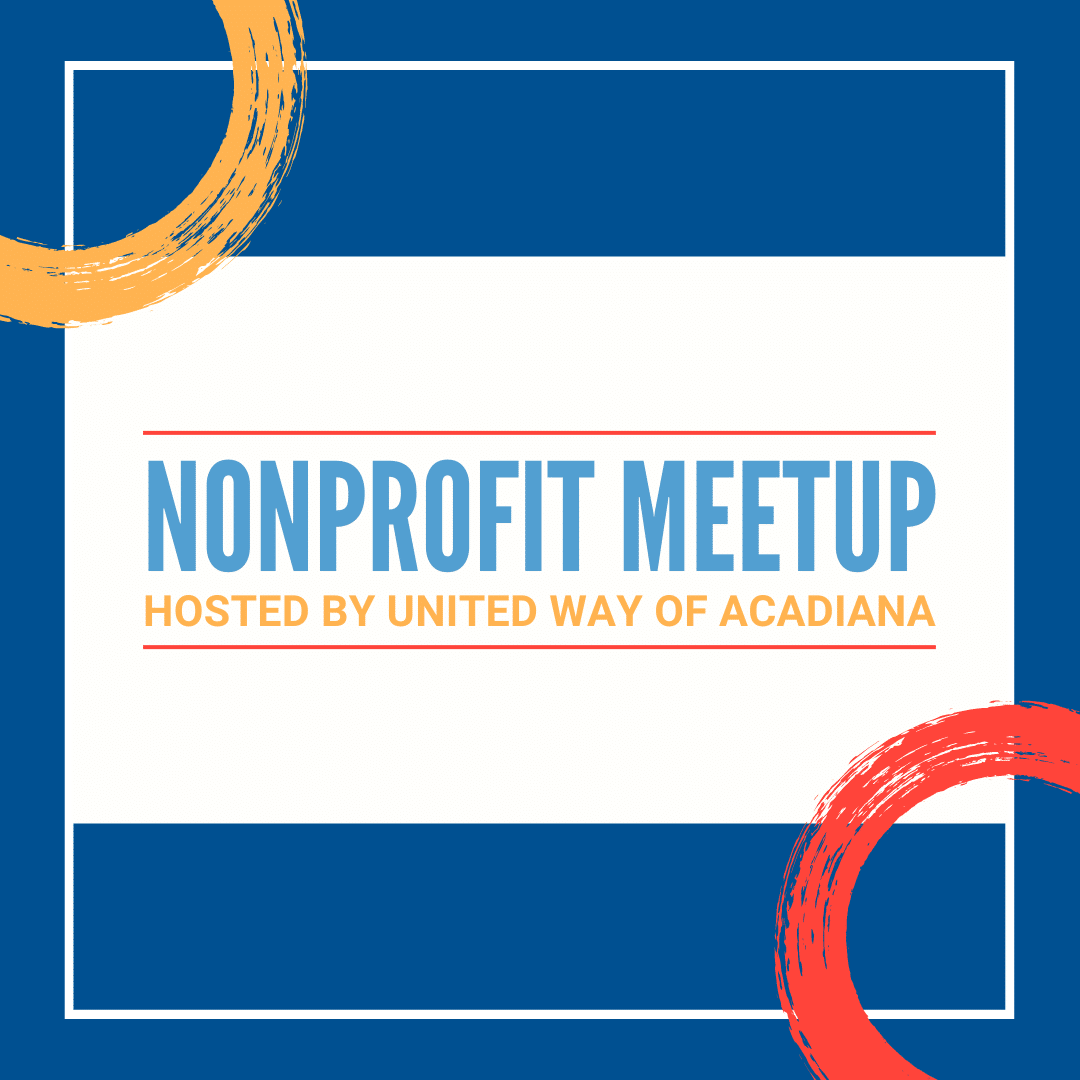 Register for Nonprofit Meetup at the button below!
We're so excited to announce details for our next Nonprofit Meetup of the year! 
Theme: Empowering Non-Profits for Fundraising Success
Join us Thursday, September 14th from 1 pm – 2:30 pm.
Lafayette Parish Public Library – Main Library
3012 W. Congress Street, Lafayette, La 70501
2nd Floor Conference Room

Are you a non-profit organization eager to amplify your impact, secure sustainable funding, and strengthen your community presence? Look no further! Our event, "Empowering Non-Profits for Fundraising Success," is designed exclusively for you.
Mission Amplification:
Discover how to align your fundraising efforts with your organization's mission.

Learn strategies to communicate your mission effectively, inspiring donors and supporters.
Building Donor Relationships:
Gain insights into establishing and nurturing meaningful relationships with donors.

Understand donor stewardship to foster long-term commitment and support.
The Donor Cycle Demystified:
Explore the donor cycle, from identification to cultivation and beyond.

Learn how to engage donors at each stage for sustained fundraising success.
Workplace Campaign Excellence:
Unlock the potential of workplace campaigns as a fundraising avenue.

Acquire tips and tools to engage corporate partners and their employees effectively.
Crafting an Impactful Marketing Strategy:
Dive into the world of marketing strategies tailored for fundraising.

Harness the power of storytelling and digital platforms to enhance your fundraising efforts.
This event is your roadmap to building non-profit capacity for effective fundraising. Whether you're a seasoned fundraiser or just starting, our expert speakers and workshops will equip you with the knowledge and tools to achieve your fundraising goals.
By participating, you'll join a network of like-minded organizations committed to making a difference in our communities. Together, we can strengthen our collective impact and transform our shared vision intoreality.
**Registration Information:**
Seize this chance to enhance your non-profit's fundraising expertise. Ensure your participation by securing your spot today through our website at www.unitedwayofacadiana.org/nonprofit or by reaching out to us directly. We recommend early registration, as space is limited. Additionally, there's an option to include lunch for just $15. Don't delay; reserve your place now!
Join us on Thursday, September 14th and take a significant step toward creating a brighter, more sustainable future for your organization and the communities you serve. Together, we can achieve more.