Love our schools presents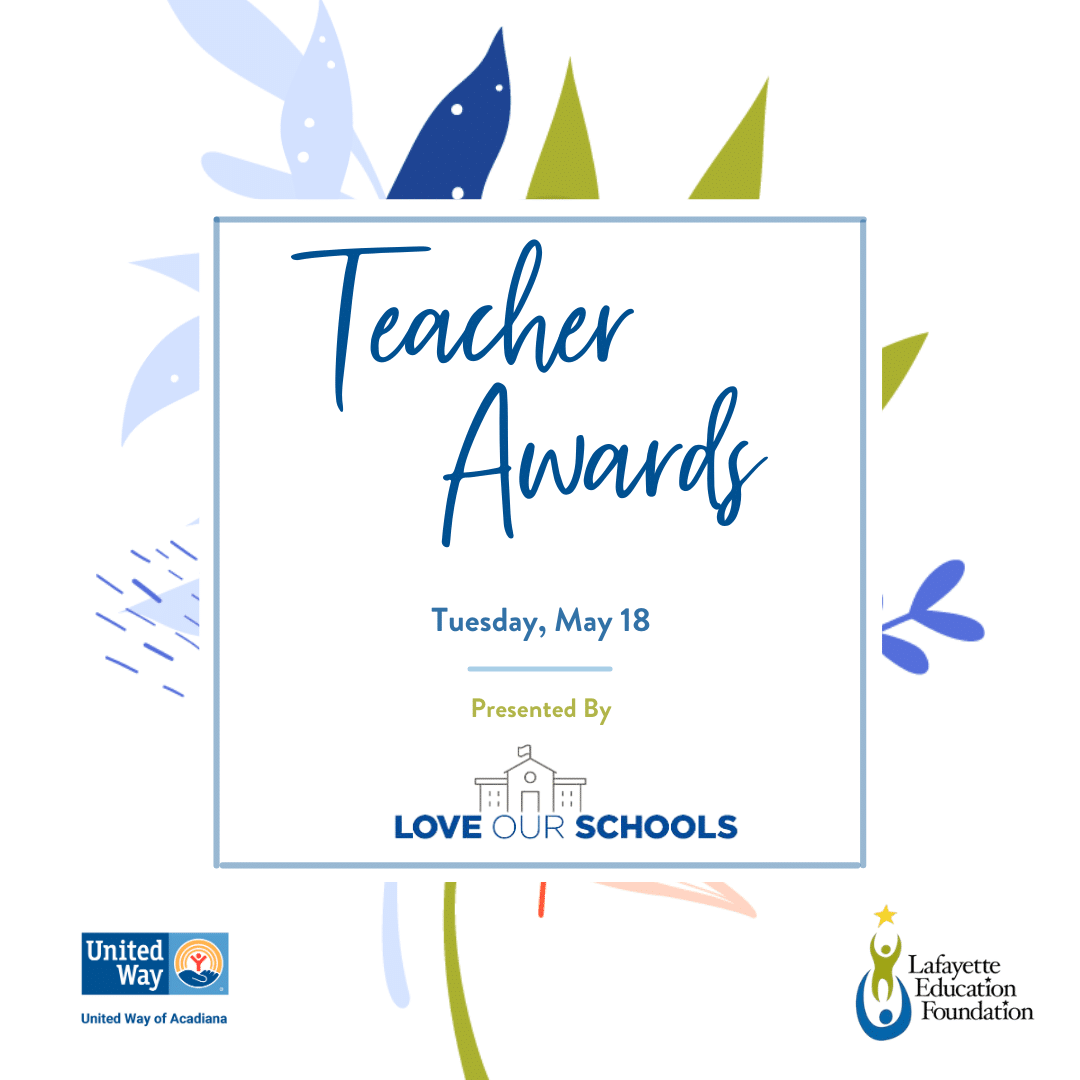 Since 1999, Lafayette Education Foundation (LEF) has hosted its annual Teacher Awards, honoring outstanding PreK4-12 educators in Lafayette Parish public, private, and parochial schools. This year, LEF is partnering with United Way of Acadiana (UWA) to host its annual event, presented by Love Our Schools. The virtual event will be held on May 18 on the UWA Facebook page and will celebrate the dedication our teachers shown facing an unprecedented academic school year. All teachers deserve a larger than life celebration for their continuous work ensuring that all students were educated in a safe and effective way, in person and in a virtual space.
There are three categories in which finalists are chosen: elementary school, middle school, and high school. A top finalist will be chosen in each category.
Educators are nominated by the students, parents, fellow educators, and members of the Lafayette community during a nomination window. Nominations for 2021 are now closed.
If you are interested in learning more about event sponsorship opportunities, please contact blair.green@unitedwayofacadiana.org. Click here to view the 2021 Sponsorship Guide.
Join us May 18, 2021, at 6 PM on our Facebook!

Meritus Credit Union  ·  Unitech Training Academy  ·  Mac-Laff, Inc. ·  Dwight Andrus Insurance  · 
Summit Financial

  ·  

Tides Medical
The Advocate  ·  KADN Fox 15