Love our schools presents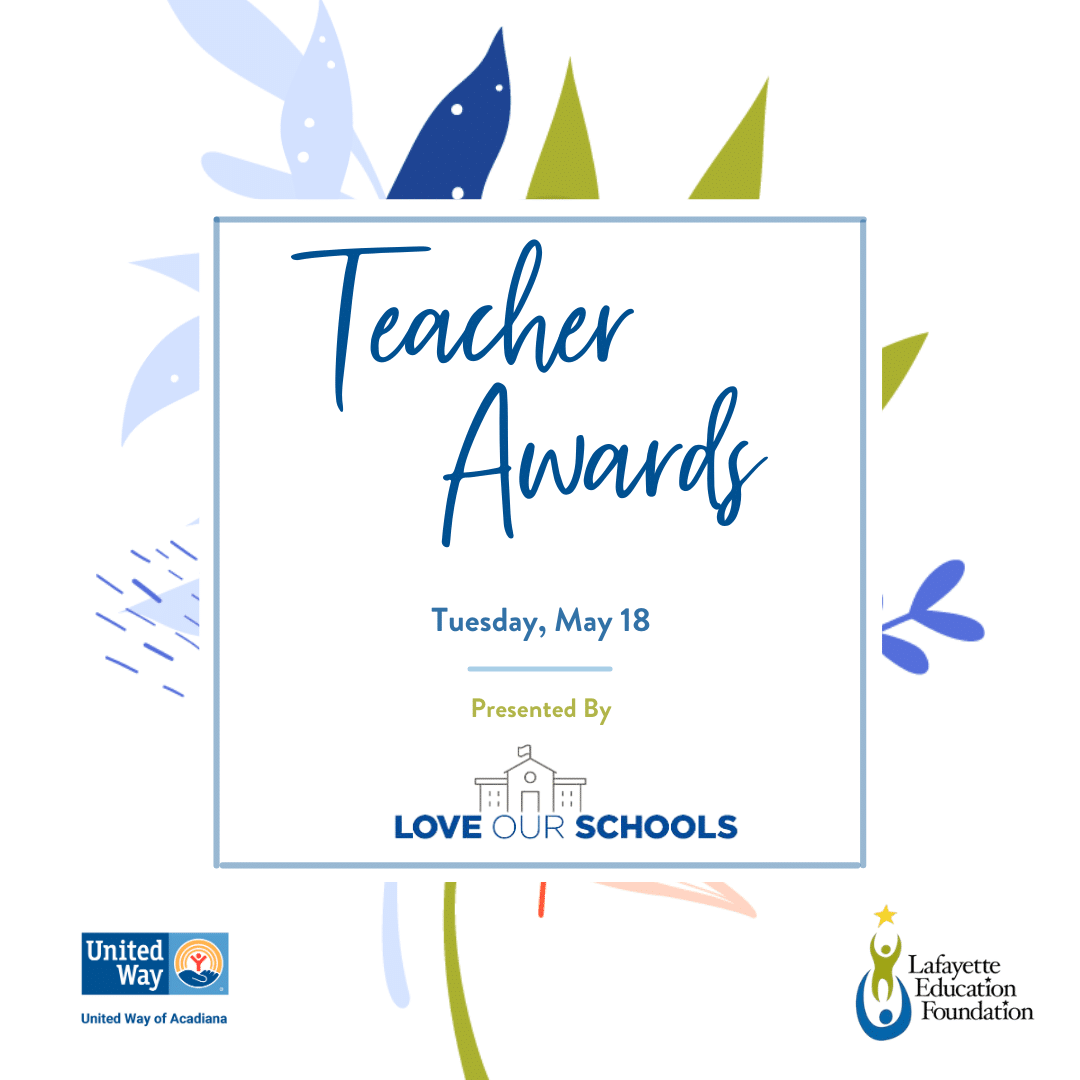 Thank you to all of our educators, volunteers, and sponsors for helping us to bring the 2021 Teacher Awards to life. We were honored to celebrate our nominated teachers as well as all local area educators this year.
Elementary School Winner: Leslie Gossen, Sts. Peter and Paul
Middle School Winner: Nicole Hebert, Youngsville Middle School
High School Winner: Marquis Newsome, David Thibodaux STEM Magnet Academy
Stay tuned for our 2022 plans!
Click below to view the 2021 Teacher Awards on Facebook.