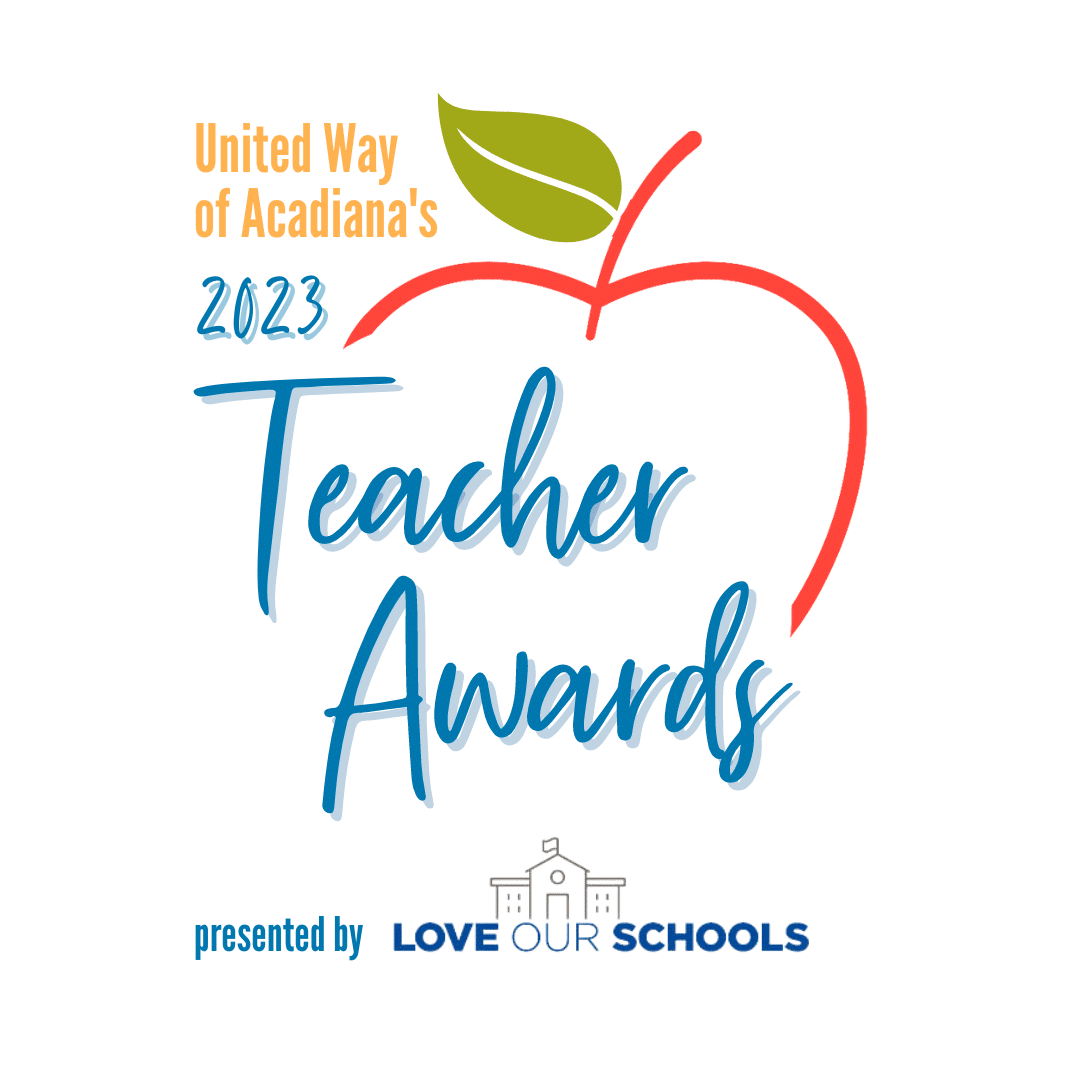 UNITED WAY OF ACADIANA's 2023 TEACHER AWARDS 
Join us Under the Big Top on March 16, 2023 for United Way of Acadiana's Teacher Awards presented by Love Our Schools!
Tickets will be on sale following the honoree announcements. Stay tuned!
We're asking all of our nominated educators to complete an acceptance form in order to be considered as a finalist. We want to learn more about you and the impact your work is having on the community and on the children you teach. Please submit the form below by January 20.
Additionally, schools with nominees are encouraged to participate in a photo competition! Nominees from each school are challenged to step right up and see if your troupe can get the most applause! Submit a group photo with your fellow nominees by January 20 to United Way of Acadiana's Facebook page. An online vote will be held on our Facebook page (running January 20-26), and whichever school photo has the most likes will win a $250 prize!
About United Way of Acadiana
United Way of Acadiana fights for the health, education, and financial stability of every person in every community. United Way envisions a world where all individuals and families achieve their human potential through education, income stability, and healthy lives. We win by LIVING UNITED. By forging unlikely partnerships. By finding new solutions to old problems. By mobilizing the best resources. And by inspiring individuals to join the fight against their community's most daunting social crises.