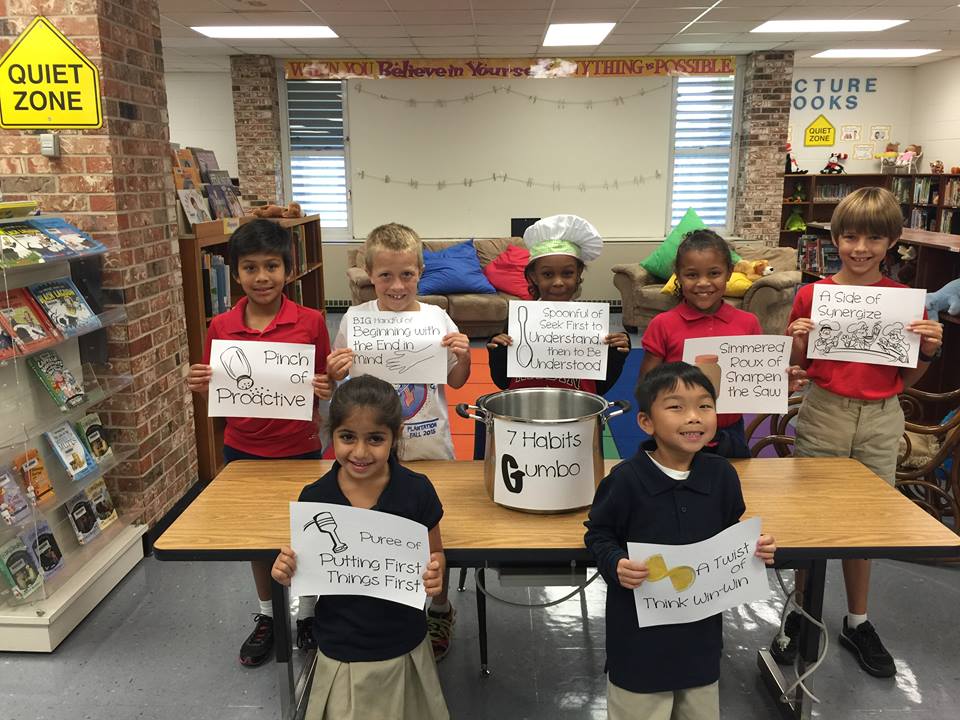 United Way of Acadiana is helping to implement Leader in Me in all interested schools in our service area by 2020. Based on Stephen Covey's The 7 Habits of Highly Effective People, Leader in Me is a school-wide process that transforms the culture of the school and instills students with the key skills that businesses and educators have identified as vital for success in the 21st Century.
Schools using Leader in Me integrate leadership development throughout their daily curriculum, activities, systems, and faculty/staff development. This creates an environment where everyone in the school – from students to teachers to administrators – is encouraged to set meaningful goals, using data to track progress toward achieving those goals. Leader in Me schools emphasize posing and solving problems, whether it is on the playground as part of a class team or solving math problems individually as presented in the lesson.
Please contact Becky Kreamer at 337.233.8302 or by email at Becky.Kreamer@UnitedWayOfAcadiana.org with any questions.
Fifty-nine Acadiana schools are successfully implementing the program, benefiting more than 31,000 elementary and middle school students. The first-year successes show how this transformational program will potentially impact students and faculty long term.