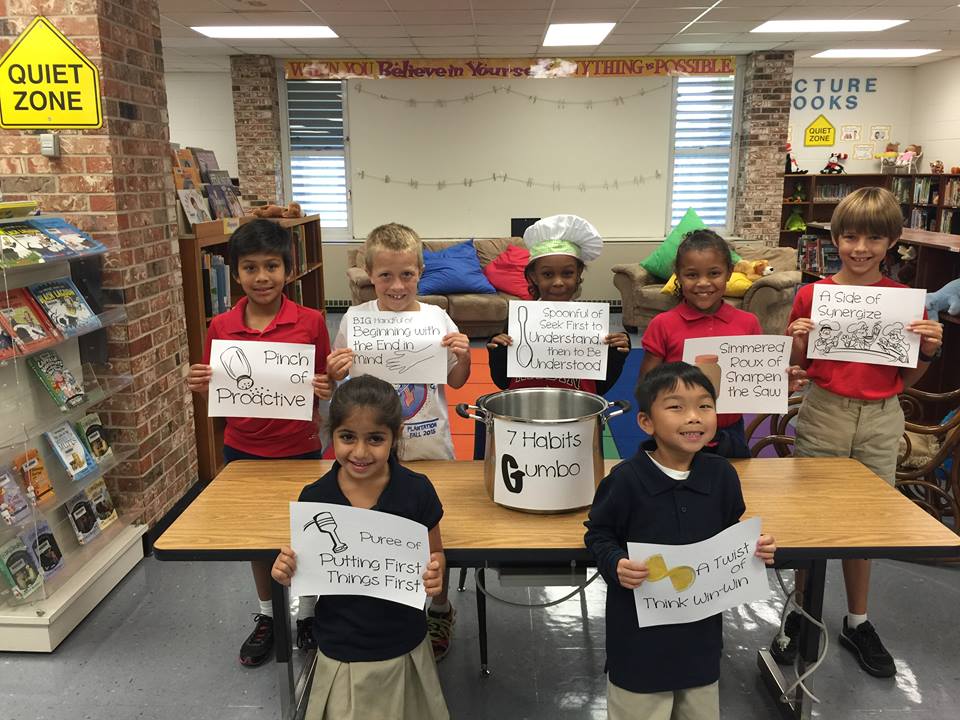 United Way of Acadiana has been a proud supporter and partner with Leader in Me in schools the Acadiana region since 2010.  In 2021, through generous support from the Schumacher Foundation, UWA took the Leader in Me process in house, creating a Super District with internal coaches representing all the districts served in the Acadiana region.  The Super District includes schools under the UWA umbrella in the following districts:  Acadia, Iberia, Lafayette, Vermilion, and St. Martin.  Also, there are schools in the Super District from sister organizations in Iberia, St. Landry, and Evangeline.  In addition, there are several private schools who are being served under the UWA umbrella.
The new Super District model includes two UWA full time employees who manage the project and are trained as coaches and certified from FranklinCovey.  In addition, FranklinCovey trains and certifies the internal coaches selected by their districts.  At present, there are 42 Coaches trained and certified to deliver trainings and coach represent all seven public school districts and two private/parochial schools.
More than sixty Acadiana schools are successfully implementing the program, benefiting more than 30,000 elementary and middle school students. The first-year successes show how this transformational program will potentially impact students and faculty long term.