Mark your calendars for United Way of Acadiana's annual Day of Action on June 18th! Information to be announced soon!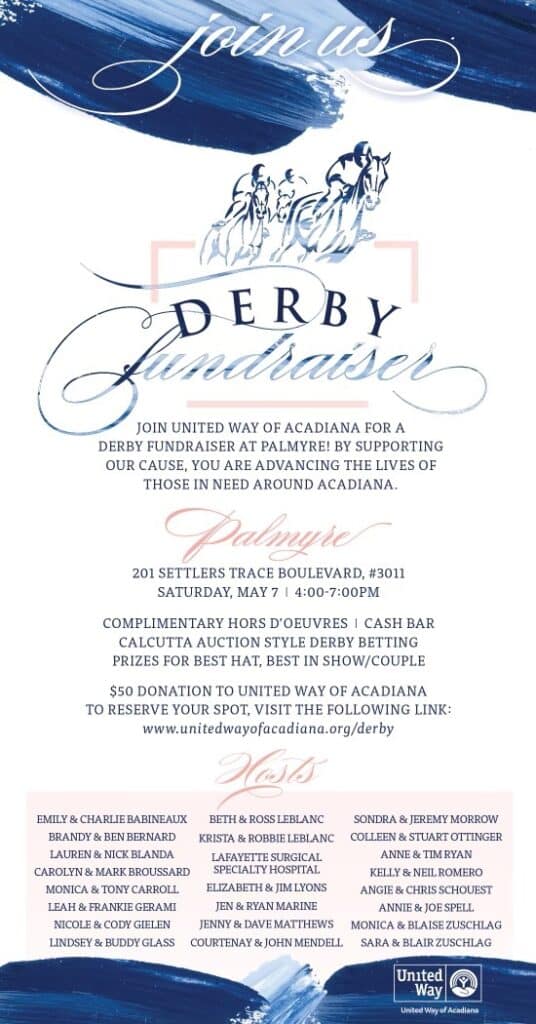 Thank you to those who joined us on Saturday, May 7 at Palmyre for our first Derby Fundraiser. We started a great tradition of support for United Way of Acadiana! Thank you to all our hosts who made the event possible.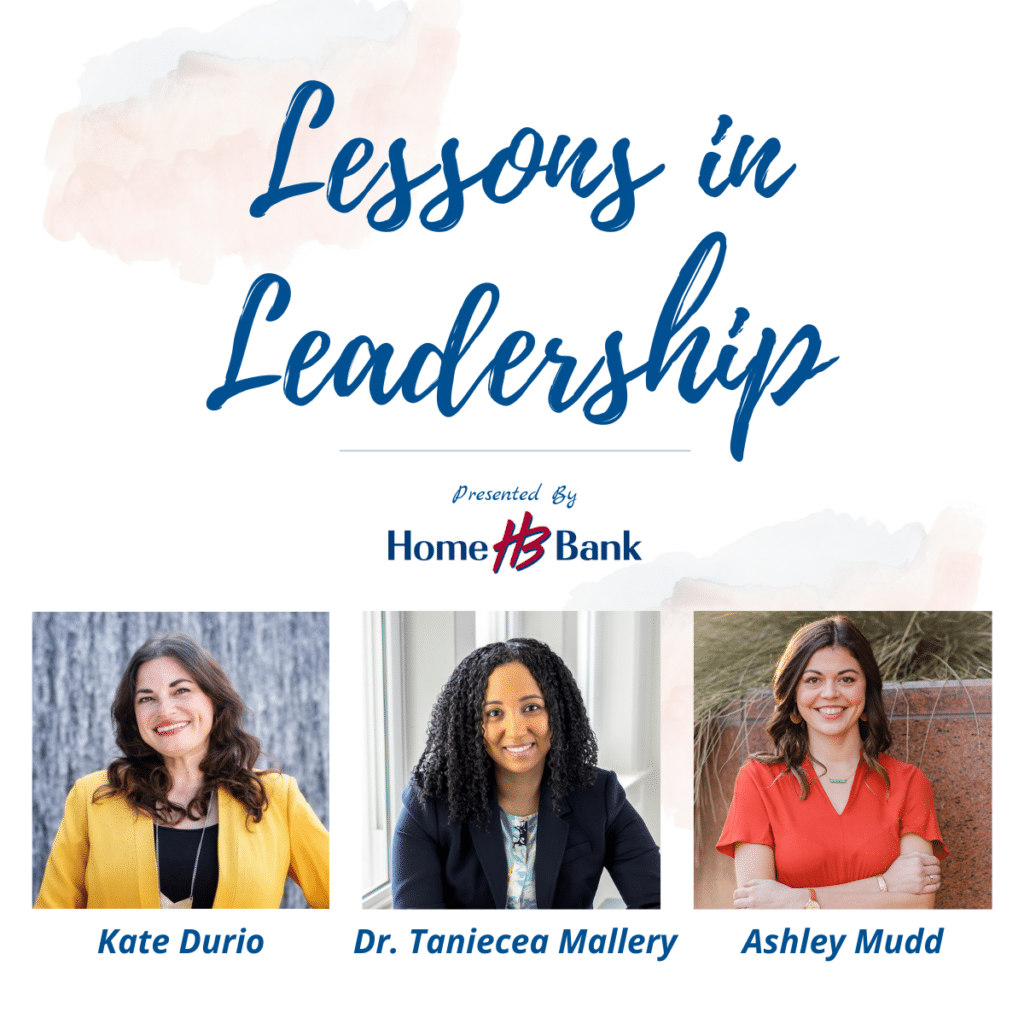 Women United is proud to announce our next Lessons in Leadership sponsored by Home Bank featuring three local leaders. "National Influence, Local Impact" will feature three faces familiar to Acadiana and paving their way on a national stage.
Kate Durio, Dr. Taniecea Mallery, and Ashley Mudd all hold national roles while calling South Louisiana home. Learn how they do their jobs from home and use what they have learned from South Louisiana to help in a national mission. Click the link below to learn more and purchase your ticket.