Your Workplace Campaign Options
Make your one-time workplace campaign donation today!
Pledge for a payroll deduction through your organization to the United Way of Acadiana!
UWA'S COMMUNITY RESOURCE NETWORK PROVIDES ACCESS TO: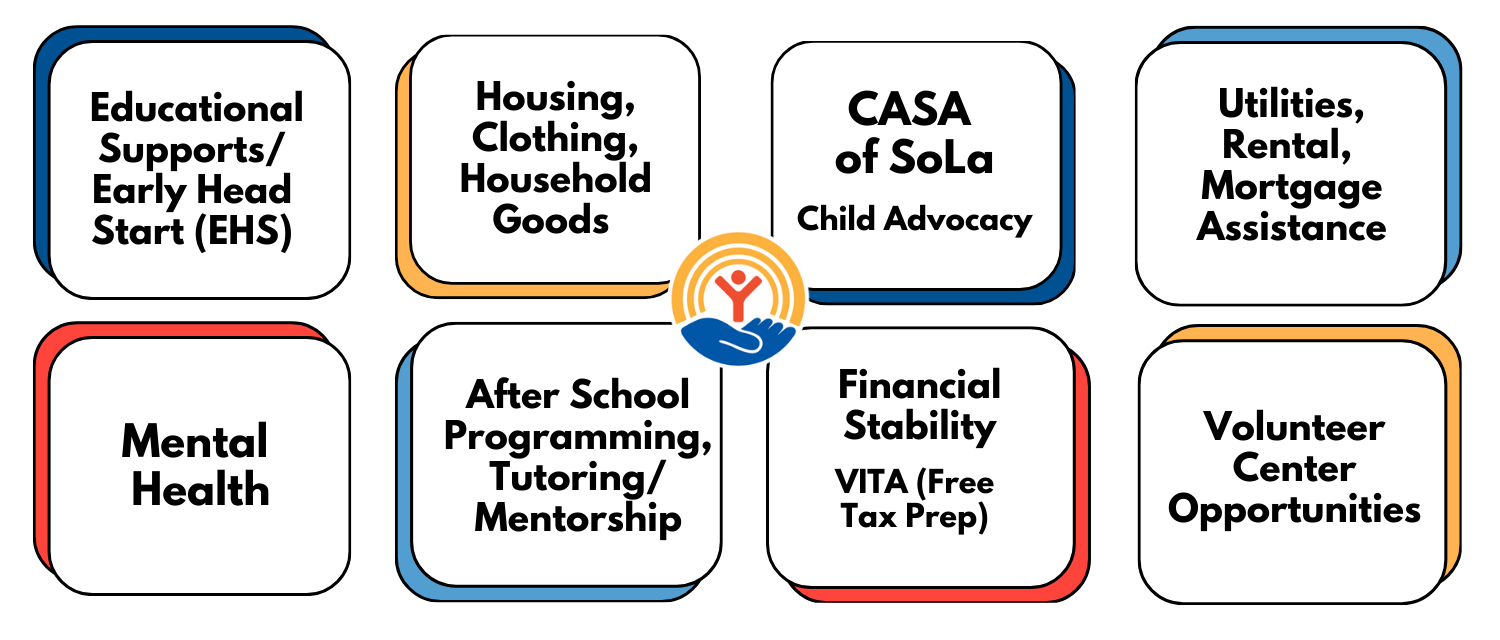 United Way of Acadiana brings people together in purpose.
Together, we mobilize communities to close gaps and open opportunities for everyone, everywhere.